USA: green turtle nest first in Virginia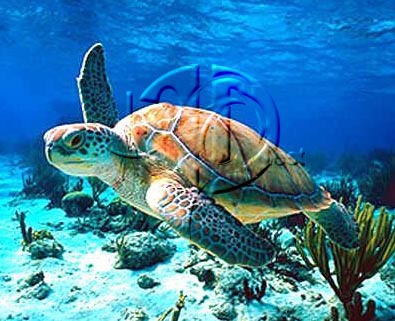 After big sad news, a bit of small, more positive, news:
VIRGINIA BEACH, Va. Aug 5, 2005 — A
green sea turtle
dug out a nest in the sands of this resort beach and left 124 eggs the first documented case of the protected
turtle
laying its eggs in Virginia.
State and federal wildlife officials are agog by the discovery along a stretch of beach lined by vacation cottages.
"It was just kind of a big 'Wow!' for me," said John Gallegos, a senior biologist at
Back Bay National Wildlife Refuge
.
"It is a mind blower," added refuge director Jared Brandwein.
The green sea turtle, which is protected by the U.S. Endangered Species Act, commonly nests in southeastern Florida, although a few females previously have laid eggs on beaches as far north as North Carolina's Outer Banks.
The turtles, named for their greenish body fat, weigh 250 to 450 pounds as adults.
They are herbivores, feeding mainly on sea grass and algae, and do not begin reproducing until they are 20 to 50 years old.
While it's possible that green sea turtles have nested in Virginia before, there was no record of it until now, said Sandy MacPherson, national sea turtle coordinator at the U.S. Fish and Wildlife Services office in Jacksonville, Fla.
Read more
here
.
And now, I hand over. See you all tomorrow (well, for me, 7 August).